Gerbe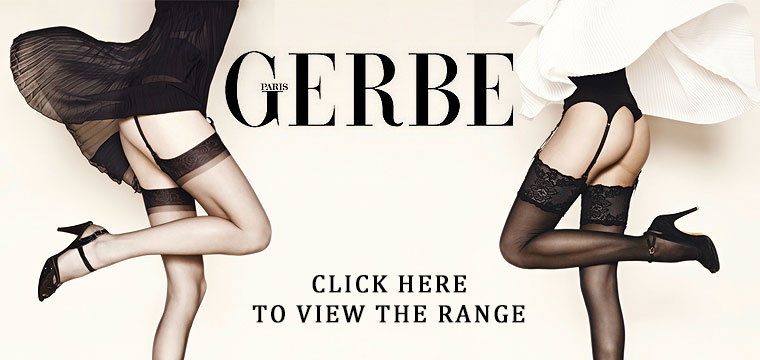 Gerbe is a high quality hosiery manufacturer based in Paris, France. It was founded in 1895 and have bewen producing some of the world's most magnificent hosiery since. Gerbe is a fantastic brand for tights and hold ups, but it's speciality is stockings. Their stockings are some of the best in the world and with all that European quality at its core.
One of the world's oldest tights and stockings brands. Since the turn of the century, the designers have dedicated their careers to learning and refining the processes that go into making hosiery. The way Gerbe have been making clothing has improved year on year due to their efforts.
Out of their current ranges, you can find an item to suit most tastes. A lot their products are inspired by classical fashion, back seams and RHT stockings. But they love to release a fashion collection that surprises us! Their work is always elegant and of the highest quality.